Welcome to Morning Star Acupuncture Sandycove & Morning Star Acupuncture Ashbourne
About Us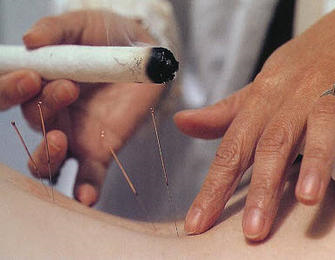 Morning Star Acupuncture Sandycove and Morning Star Acupuncture Ashbourne are  friendly, professional and fully accredited clinics which offer treatments that promote a movement towards natural harmony in order to heal illness and relieve pain.
We utilise the wisdom inherent in Chinese Medicine to provide acupuncture and herbal medicine tailored to each client's individual condition, with the aim of treatments being to facilitate a return to health in ways that cause no side effects and that can have lasting effects on quality of life.
The Acupuncture and Herbal Medicine we offer at Morning Star Acupuncture Sandycove and Morning Star Acupuncture Ashbourne can help many different conditions, from pain to pregnancy and infertility conditions, from depression and anxiety to digestive, respiratory and urinary problems and many more. A comprehensive list of conditions we treat is available here.
We are more than happy to receive enquiries and discuss how we can help you.
Testimonials

"My waters broke two weeks early and I still didn't have any contractions a day later. We didn't want the chemical inducement and decided to try acupuncture. Colin treated me twice over two hours. Several hours later I had a 25 minute from start to finish natural labour."

"Just wanted to say thanks for the amazing herbs. I'm feeling great and headaches have finally gone."


"I had one unsuccessful IVF and two unsuccessful IUI procedures and had acupuncture with the two IUIs. I had another IUI planned, but my regular acupuncturist was on holiday, so I found Morning Star Acupuncture Ashbourne online. Colin's acupuncture was completely different in feeling and attention to detail. I got pregnant this time and the only difference I can see from my previous procedures is the acupuncture. I have also had great help in relieving morning sickness through Colin's acupuncture."

"I suffered with Hay Fever for the last 5 years and bought various cures from the chemist to no avail. A friend suggested acupuncture. After 3 treatments I could feel it improving and after 6 treatments the symptoms had gone to let me enjoy the summer without the itchy eyes and nose I had for the last few summers. Thanks Morning Star Acupuncture Ashbourne."

"I was suffering from the effects of Depression, Vertigo, Anxiety, Migraine, Nausea and Stress. I attended Morning Star Acupuncture Ashbourne for treatment.
Since my first visit there is a remarkable improvement in how I am feeling. I am also attending Colin for Sciatica which after 2 treatments the pain has almost gone away.
I would have no hesitation in recommending Morning Star Acupuncture Ashbourne. "

"I had a sore lower back for 7 weeks which made doing my work very difficult. Colin gave me three acupuncture treatments. I got good relief after the first treatment and full relief after the third treatment and still have no pain three months later."

"The treatment was amazing, I got a real boost from it."

"After having acupuncture for Frozen Shoulder at Morning Star Acupuncture Ashbourne, I can almost lift my arm up the whole way and I have no pain at all in the shoulder. My lingering bronchitis has gone too. You have helped me more than any doctor has!"

"I was being referred to IVF, but after my acupuncture treatments with you it turns out I don't need it as I'm pregnant!!!! Confirmed today"


"I had severe back pain, which 8 physiotherapy and 4 osteopath treatments didn't relieve. A friend recommended Colin. After 3 treatments there was a remarkable improvement, while 10 treatments completely relieved the pain. I would have no hesitation recommending Colin"

"I have had shoulder problems for two years. I got some relief from extensive physio sessions and a steroid injection. However, the problem was not fully resolved. A friend recommended Morning Star Acupuncture Dublin. Through six acupuncture and cupping sessions there was clear improvement, to the point where I now have more suppleness and longer periods without pain or stiffness. I recommend Colin as an Acupuncturist and person to anyone"

"I just wanted to touch base with some amazing news: it turns out I'm now pregnant! I have no doubt that your work reinstated balance in my body, which was a key factor".


"During my second pregnancy I found myself becoming stressed and anxious. After attending my GP who couldn't really help I decided to try acupuncture. After my first session with Colin I immediately felt much calmer and more settled. I continued attending for the duration of my pregnancy and it really helped me manage my stress and get through it. I would really recommend it."


Read More About Our Services

Health Insurance Rebates
As a member of the Acupuncture Foundation Professional Association our clients can often get rebates for treatments from their insurance providers. Please check your health insurance details.

Morning Star Acupuncture Ashbourne serves County Meath and North Dublin, including Ashbourne, Ratoath, Dunshaughlin, Dunboyne, Navan, Trim, Summerhill, Finglas and surrounding areas. Morning Star Acupuncture Sandycove serves clients from the greater Dublin area, and from Sandycove, Glasthule, Dun Laoghaire, Dalkey, Glenageary, Killiney, Deansgrange, Cabinteeley, Foxrock, Monkstown, Blackrock and surrounding areas.
Our Ashbourne Acupuncture, County Meath  clinic is located in The One Hour for Me Centre at the south end of Ashbourne town, while our South Dublin Acupuncture Sandycove – Dun Laoghaire  clinic is located in Elysium Sanctuary Sandycove on Sandycove Road. Both Clinics are easily accessible, with free parking for clients in Ashbourne, while both free and paid on-street parking are available in Sandycove.