Morning Star Acupuncture Ratoath – Ashbourne and Morning Star Acupuncture Sandycove are owned/operated by: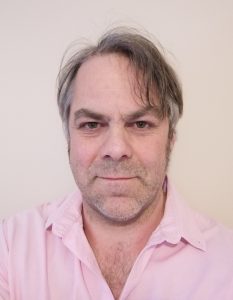 Acupuncture Licentiate (Acupuncture Foundation Dublin)
Acupuncture Diploma (Acupuncture Foundation Dublin)
Acupuncture Certificate (Beijng International Acupuncture Training Centre)
Chinese Herbal Medicine Diploma (Acupuncture Foundation Dublin)
Clinical Internships (Beijing & Nanjing)
MAFPA (Member of the Acupuncture Foundation Professional Association)
MACHI (Member of the Association of Chinese Herbalists in Ireland)
BENG (Hons)  (University of Ulster)
Certificate in Solar Sound Healing (Jade Sun School Wexford)
Following on from his degree from the University of Ulster and racing as an international level cyclist, Colin travelled extensively and lived in China for a number of years, learning Chinese and much about Chinese culture. Life in China, his personal experience of Chinese Medicine in both Ireland and China, and his study at The Jade Sun School (see below) led to him experiencing a deep-felt drive to learn and practice Chinese Medicine.
This resulted in him studying acupuncture and Chinese herbal medicine in Beijing, Dublin and Nanjing. He also carried out clinical internships following doctors in very well regarded Chinese Medicine hospitals for a number of months in China.
After graduating he set up Morning Star Acupuncture Sandycove and Morning Star Acupuncture Ratoath – Ashbourne with the intent of providing heartful healing to all that wish to receive it.
While working full time as acupuncturist and herbalist, Colin has continued his studies in order to deepen his understanding of Chinese Medicine diagnostic and treatment techniques. He has trained with very well regarded masters in the Chinese Medicine field to offer his clients a more complete diagnostic and treatment experience.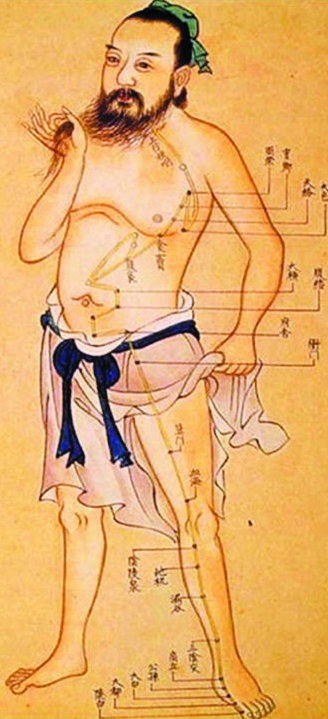 He trained intensively with Dr. Jimmy Chang, a master of pulse diagnosis, ear diagnosis and herbal medicine and with Jeffrey Yuen, with whom Colin studied The Eight Extraordinary Meridians – a necessity in order treat difficult and chronic conditions.
He has, over a number of years, completed the syllabus of The Jade Sun School, which seeks to help students connect with and understand the essence of their humanity and express this into all aspects of their life.
The synthesis of his training in Chinese Medicine and at The Jade Sun School has given Colin a unique approach to understanding the causes of illness. This allows him, along with dealing with symptoms, to offer guidance to clients about how to move out of habitual actions/reactions that result in illness and discomfort. Many clients, as a result, achieve a more balanced and fulfilling experience of life.
The origins of Chinese Medicine were wholly intuitive. In China, Taoist sages had engaged with practices that allowed them to live in harmonious connection with the depths of their being and life around them. This meant that they could intuitively know how best to care for all aspects of life. The focusing of their attention on caring for the sick led to the development of the practice of medicine.

 The spiritual achievements of these sages stand to us all as an example of what we can achieve if our intent and energy are used to explore and understand our inner selves and the purpose of life. We can learn to change from using our energy in an attempt to find meaning in the outside world, to understanding that only when we discover the beauty that exists in the depth of our hearts and habitually express this into the outside world can we truly interact in harmony.
Morning Star Acupuncture Ratoath-Ashbourne serves County Meath and North Dublin, including Ashbourne, Ratoath, Dunshaughlin, Dunboyne, Navan, Trim, Summerhill, Finglas and surrounding areas. Morning Star Acupuncture Sandycove serves clients from the greater Dublin area, and from Sandycove, Glasthule, Acupuncture Dun Laoghaire, Dalkey, Glenageary, Killiney, Deansgrange, Cabinteeley, Foxrock, Monkstown, Blackrock and surrounding areas.
Our Ashbourne Acupuncture, County Meath  clinic is located in the One Hour For Me Centre at the south end of Ashbourne town, while our Dun Laoghaire Acupuncture, Sandycove clinic is located in Elysium Sanctuary Sandycove on Sandycove Road. Both Clinics are easily accessible, with free parking for clients in Ashbourne, while both free and paid on-street parking are available in Sandycove.