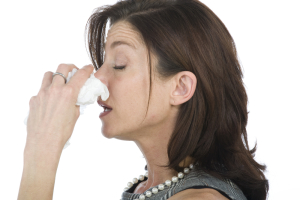 At Morning Star Acupuncture Dalkey – Sandycove and Morning Star Acupuncture Meath we have been very successful giving acupuncture for hay fever, with numerous clients having benefitted greatly from our treatment. Through acupuncture treatment pollen season can become an enjoyable, rather than itchy time.
Please read on for some background information as to the causes of hay fever and details of treatment.
  

How Can Acupuncture for Hay Fever Help?
Chinese Medicine theory allows us to understand that Hay Fever results from weakness in the nasal area due to deficiencies in the balance between and functions of the kidneys and the lungs, organs which both influence the nose, and the liver, which influences the eyes. This local weakness causes sensitivity to allergens and leads to Hay Fever.
Luckily, acupuncture is very effective in the treatment of Hay Fever, with several different principles of treatment aimed at either stopping discomfort before or during pollen season, or, out of pollen season, seeking to return the organ systems to harmony in order to prevent further outbreaks. For year round Allergic Rhinitis, these two treatments are combined.
To stop symptoms for the season, five or six weekly treatments before hay fever onset would normally be effective, while a similar number of treatments should clear symptoms during the season, with a few further booster treatments possibly needed until the end of the season. For prevention of future outbreaks best results are achieved if treatment is carried out in September and October.
Please feel free to contact us to discuss how we can help your Hay Fever.
Morning Star Acupuncture Meath serves County Meath and North Dublin, including Ashbourne, Ratoath, Dunshaughlin, Dunboyne, Navan, Trim, Summerhill, Finglas and surrounding areas. Morning Star Acupuncture Dalkey – Sandycove serves clients from the greater Dublin area, and from Sandycove, Glasthule, Dun Laoghaire, Dalkey, Glenageary, Killiney, Deansgrange, Cabinteeley, Foxrock, Monkstown, Blackrock and surrounding areas.
Our Ashbourne Acupuncture, County Meath  clinic is located at the south end of Ashbourne town, while our South Dublin Acupuncture Dalkey – Sandycove clinic is located on Sandycove Road. Both Clinics are easily accessible, with free parking for clients in Ashbourne, while both free and paid on-street parking are available in Sandycove.