Acupuncture for Back Pain, Sciatica, Injuries, Inflammation and Arthritis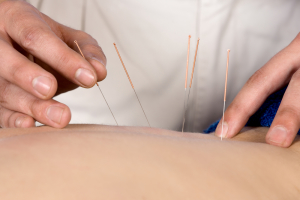 Acupuncture can greatly benefit pain felt in all areas of the body. Great relief, or cure, is experienced by the vast majority of clients receiving acupuncture for back pain, or other pains, at Morning Star Acupuncture Dun Laoghaire – Sandycove and Morning Star Acupuncture Meath. This includes clients who have tried many other treatments, without improvement, for their  condition.
   

How Does Acupuncture Treat Pain
Pain and Arthritis result from a combination of trauma, overuse, staying in an excessively cold or damp or hot environment, overworking, stress or  constitutional weakness. These can all lead to a blockage of the free flow of energy and blood through our bodies, causing pain (These are explained in greater detail below).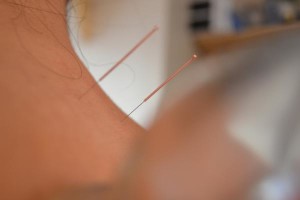 Among the many things that acupuncture does is to promote energy and blood movement. Thus, since pain is caused by the blockage of this movement, acupuncture directly acts upon the cause of pain. Further, this movement action of acupuncture and other actions of strengthening the body and relieving stress, expels or addresses the factors that lead to blockages, further helping to promote movement and prevent recurrence. The promotion of energy and blood flow leads to a strengthening of injured areas, also helping to prevent recurrence .
The addition of moxibustion and cupping (description towards the bottom of the acupuncture page) can further address the factors causing pain and promote movement of energy and blood.
Other than the obvious injuries and pain that result from a trauma such as an accident or sports injury, there are numerous causes of pain and arthritis, many of which most of us aren't aware of.
Environmental Factors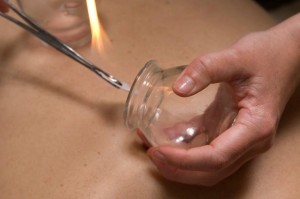 First of all, environmental factors such as wind, cold, heat and damp are a major cause of pain and arthritis. Normally our body can resist these, but when the factors are strong – for example working in a cold store without wearing adequate clothing, riding a bike in winter with shorts on leaving the knees exposed, or sitting under air conditioning for a long period – our body's natural defences are overcome and these factors can enter our muscles and joints. They block the natural flow of energy and blood leading to pain and stiffness. This is borne out by many people experiencing pains that get worse when the weather is windy, cold, damp or hot.
Overuse and Injuries
Overuse, through excessive physical exercise or repetitive action, and injuries, weaken the part of the body being used, resulting in less-than-optimal flow of energy and blood, causing pain, or predisposing the body to invasion by the environmental factors described above.
Long Hours and Stress
Working (mentally or under stress) long hours without adequate rest for a prolonged period depletes our health, leading to malnourishment of sinews and muscles which can as described above, directly cause pain, or allow environmental factors to enter the body.
Childbirth/Medical Procedures
Loss of blood in childbirth and medical procedures can produce a similar result to the previous example.
Emotional Stress
Emotional stress can either lead to a retardation of the flow of energy through our body, with the resulting stagnation leading to pain – this is a common cause of shoulder, neck and period pain – or can deplete the body's energy or blood, causing pain as per the above examples.
  

Studies for the Effect of Acupuncture for Back Pain, Sciatica, Injuries and Arthritis
While western style clinical trials, which try to remove human interaction and feeling (aspects that are important ingredients for acupuncture) from studies, don't particularly suit acupuncture, many of these studies have reported positive effects for the treatment of pain with acupuncture. Links to a small sample of these are listed below:
Morning Star Acupuncture Meath serves County Meath and North Dublin, including Ashbourne, Ratoath, Dunshaughlin, Dunboyne, Navan, Trim, Summerhill, Finglas and surrounding areas. Morning Star Acupuncture Dun Laoghaire – Sandycove serves clients from the greater Dublin area, and from Sandycove, Glasthule, Dun Laoghaire, Dalkey, Glenageary, Killiney, Deansgrange, Cabinteeley, Foxrock, Monkstown, Blackrock and surrounding areas.
Our Ashbourne Acupuncture, Co. Meath  clinic is located at the south end of Ashbourne town, while our Sandycove Acupuncture, Dun Laoghaire clinic is located on Sandycove Road. Both Clinics are easily accessible, with free parking for clients in Ashbourne, while both free and paid on-street parking are available in Sandycove.