Acupuncture for Children is a Safe, Effective and Gentle Treatment for Many Conditions
 

Background to Acupuncture for Children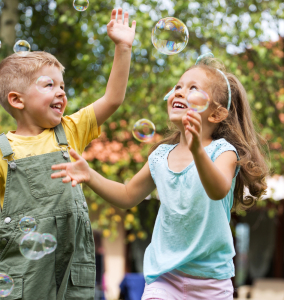 Acupuncture is a safe, effective and gentle treatment for children of all ages. It treats illness by bringing balance where there is imbalance in a child's body and emotions, rather than bringing help in one area at the cost of side effects in others. There is little to no discomfort and the improvement in a child's health can change their attitude to and prospects in life.
Immediate, or fairly quick relief can be given for acute conditions such as ear-ache, tonsillitis or conjunctivitis, with more chronic conditions, such as hyperactivity, eczema or asthma needing from ten to forty treatments.
The use of acupuncture for acute conditions is an excellent alternative to antibiotics. Antibiotics can clear the "surface" elements of an illness, but leave behind deeper elements that often lead to recurrent or chronic illness. Acupuncture can clear the cause of acute, recurrent and chronic illness and strengthen the body so that it may resist further outbreaks.
While perserverance is needed in the treatment of chronic illnesses, the child and the whole family can benefit, with improvement seen through the course of treatment giving confidence to parents that the treatment is worthwhile. The treatment can remove or greatly reduce the need for pharmaceutical drugs which may be harmful to a child's health in the long term.
 

The following childhood conditions can benefit greatly from acupuncture treatment:
Digestive Disorders – Abdominal Pain, Constipation, Diarrhoea, Mouth Ulcers and Thrush, Nutritional Impairment, Teething.
Eye Disorders – Conjunctivitis, Myopia, Strabismus (Crossed Eyes).
Fits – Convulsions, Epilepsy.
Hyperactivity – Hyperactivity, Attention Deficit Disorder.
Infections – Conjunctivitis, Glandular Fever, Immunisation side effects, Hay Fever, Measles, Mumps, Otitis Media (Ear Infection), Pertussis (Whooping Cough), Tonsillitis.
Learning Difficulties
Paralysis and Cerebral Palsy
Respiratory Disorders – Asthma, Cough, Fevers and Flu, Pnuemonia.
Skin Disorders – Eczema, Urticaria (Nettle Rash), Rashes.
Sleep Disorders – Insomnia, Night Terrors.
Urinary Disorders – Nocturnal Enuresis (Bed wetting), Urinary Tract Infection.
Others – Anaemia, Autism, Dyslexia, Purpura.
Acupuncture for Children
Morning Star Acupuncture Meath serves County Meath and North Dublin, including Ashbourne, Ratoath, Dunshaughlin, Dunboyne, Navan, Trim, Summerhill, Finglas and surrounding areas. Morning Star Acupuncture South Dublin serves clients from the greater Dublin area, and from Sandycove, Glasthule, Dun Laoghaire, Dalkey, Glenageary, Killiney, Deansgrange, Cabinteeley, Foxrock, Monkstown, Blackrock and surrounding areas.
Our Ashbourne Acupuncture, County Meath  clinic is located at the south end of Ashbourne town, while our South Dublin Acupuncture, Sandycove clinic is located on Sandycove Road. Both Clinics are easily accessible, with free parking for clients in Ashbourne, while both free and paid on-street parking are available in Sandycove.